One of our highest priorities is supporting women in the workplace, which we aim to do through career growth and representation and by celebrating the achievements of women at our firm. We are encouraged by our progress and excited about what the future holds as we enhance opportunities, the BCG experience, and work-life integration, not just for women at BCG, but for all BCGers.
BCG promotes a safe and equal workplace for employees of all genders. In 2018, we were one of four Catalyst Award winners for Women@BCG, our innovative program to support women throughout their careers. Since 2019, BCG Australia and New Zealand has held the Workplace Gender Equality Agency Employer of Choice citation to recognise the commitment and leading practices toward gender equity in the workplace. In, 2020 we were also recognised as an Inclusive Employer by the Diversity Council of Australia. 
BCG regularly undertakes research and frequently publishes on the topic of gender diversity alongside partners such as Chief Executive Women, including a recent article "Re-inventing Gender Diversity Programs for a Post-Pandemic World". 
The Women@BCG network is a global network established to improve recruitment, retention, advancement and leadership of women in BCG's workforce. The network provides global best-in-class career development, mentorship, and networking programs to help BCG's women excel, both personally and professionally.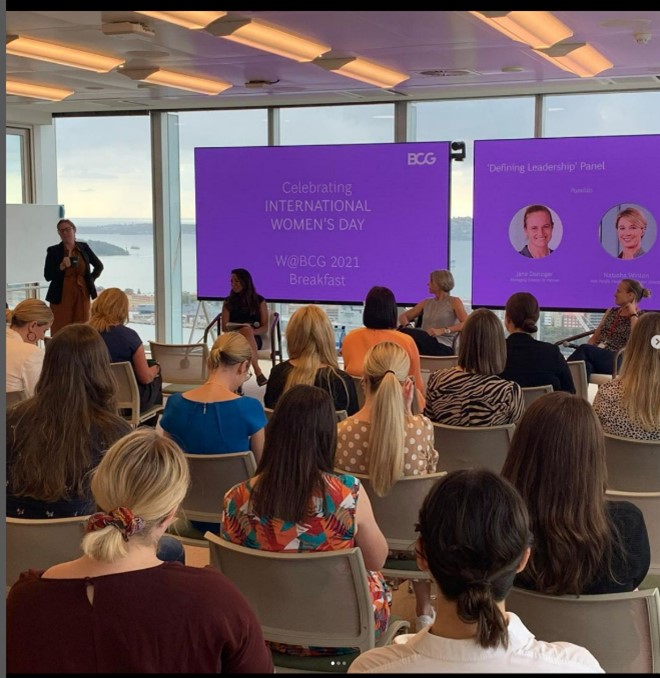 BCG's efforts in recruitment and advancement are supported by a dedicated Women's scholarship program for graduate hires, tailored mentoring and sponsorship programs for all women, and regular tracking and reporting of key metrics.
Our commitment to gender equality is mirrored in our internal policies, where we support employees to balance family responsibilities with personal goals. We offer flexible working arrangements so that our people can find a working model that suits them.