Our Values and Social Responsibility
We are architects of positive futures
As a leader in digital transformation, we are also a responsible company working to ensure that technology and innovation drive sustainable and social development. We have strengthened this commitment to our employees, clients, and partners by leveraging three fundamental pillars: Diversity, Digital Inclusion, and Environmental Sustainability.
Curious? See how we are leading in Corporate Social Responsibility
Our Values & Ethics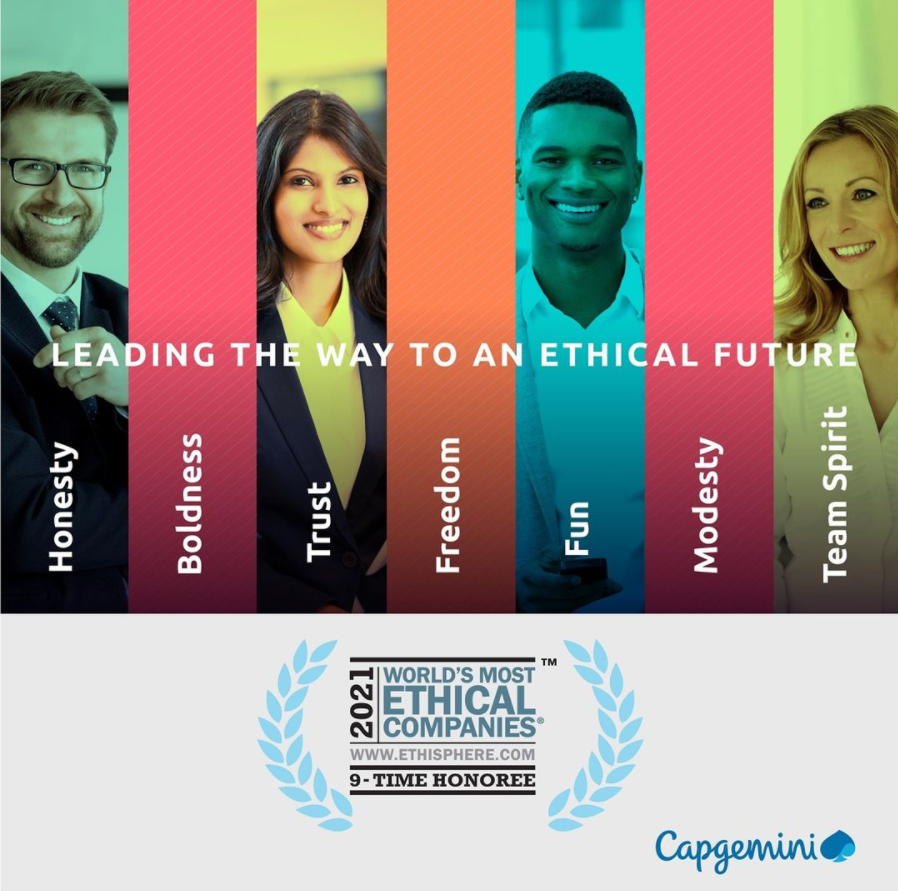 Since our foundation in 1967, Capgemini has maintained an ethical and respectful working environment, by promoting and upholding our seven fundamental values. Moreover, Capgemini subscribes to the principles of the 1948 Universal Declaration of Human Rights and the conventions of the International Labor Organsation and the United National Global Compact.
We have been leading an ethical future for over 50 years!
Learn why our values truly make a difference.
Grads Doing Good
Having a corporate career doesn't mean you can't do good for the community – quite the opposite! Get involved in the Grads Doing Good function of the Graduate Program to drive social change and improvement projects. Your contribution and leadership skills will be recognised as part of your growth.